At first glance, the idea of management can appear nebulous or generic. Some organizations will allow the role of "management" to remain vague. Other organizations that want to experience a competitive advantage will make a shift. They will lean toward specific description of management roles. These roles are measurable and that contribute to organizational mission, values and goals. When the description of management is left nebulous, how can managers have a significant organizational impact?
One of the first steps towards defining management within an organization is to understand the needs of the organization and the needs of the employees within the organization. Certainly, managers in the aerospace industry will have some different responsibilities from managers in retail.
Distinct Characteristics
These distinct characteristics must be defined from industry to industry. However, there can also be some consistent managerial characteristics that are significant across all industries. For example, the managerial characteristics of candor and empathy are increasingly recognized as universally important regardless of industry.
Candor is defined as unreserved, honest or sincere expression. Consider a poll conducted by the Harvard Business Review in which 154 executives were surveyed regarding candor in the workplace. Sixty-three percent of the executives described their company culture as opaque, while 37% described their company culture as cloudy (O'Toole & Bennis, 2009). In other words, the surveyed employees felt that management kept them "in the dark" about organizational issues.
The Benefits Of Candor
If the employee is the organization's greatest asset, isn't the free flow of information within the organization between manager, employees, and stakeholders necessary for productivity? Managers who demonstrate candor can begin to shift their department culture from that of opaque to transparent.
This shift is important because transparency brings many benefits. First, by sharing clear, honest, and sincere information with employees, employees have a greater potential for success and self-direction in their roles. Second, with candor, employees who are aligned with the true mission of the organization can derive more meaningful from their work. Third, employees who are confident they will receive honest and sincere information from their managers will have increased trust in their workplace. Managers who apply candor can support efficiency, alignment, and trust.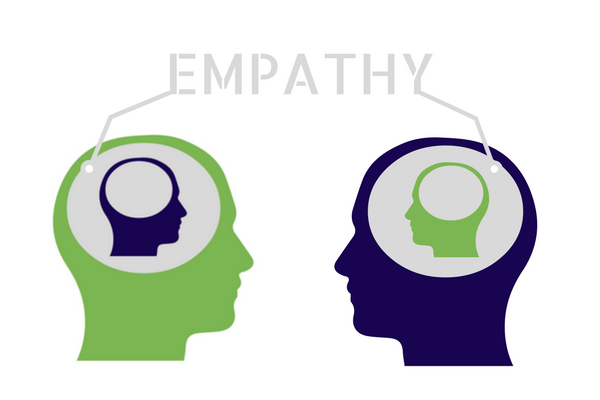 Show Some Empathy
A second, universally important managerial competency is empathy. Empathy is defined as the action of understanding, being aware of, or being sensitive to the feelings, thoughts, and experiences of others. "During the week of September 13, 2020, the word "empathy" appeared in more Google searches than at any other time since Google began publishing the data in 2004. Nearly two months later, the week of November 29, "empathy" hit a 15-year high for searches of business content in Google" (Christensen, 2021, para. 1).
Globally, we have experienced many challenges during the last few years. These include a pandemic, political issues, the "great resignation," racial inequalities, and wildfires, just to name a few. Through these events, employees' needs have changed. Employees must prioritize their mental health and their families in ways that were not required in the past. In order to balance mental health, families and work, employees need empathetic managers.
Getting Results
While empathy on its own, may be considered a "soft" management skill, when applied authentically by managers in the workplace, it can bring results. Empathy can support measurable, financial outcomes like productivity, employee retention, employee job satisfaction, and innovation. It matters not if the role of the manager is about accomplishing work through others. Empathy certainly can contribute to financial returns through the care of individual employees.
Managers have a challenging role. One way to help managers be successful as organizational leaders is to clearly define what management is and what management means within each organization. From a clear management definition, managers have a great chance of supporting their team members in their daily tasks.
Managerial competencies needed to support employees in today's workforce include both candor and empathy. Effective managers will be people who understand their team members, who support their team members, and who align their individual team member's success with organizational success.
As you prepare to manage and lead in the future, consider how candor and empathy fit within your organization. Even more important, understand how you will use candor and empathy to contribute to your organization's competitive advantage. Building trust and caring for each individual employees should not be an afterthought, but rather recognized as stepping stones towards organizational achievement.
Jillian Yarbrough
References:
Christensen, N. (2021). Is there ROI in empathy?
O'Toole, J., & Bennis, W. (2009). A culture of candor.