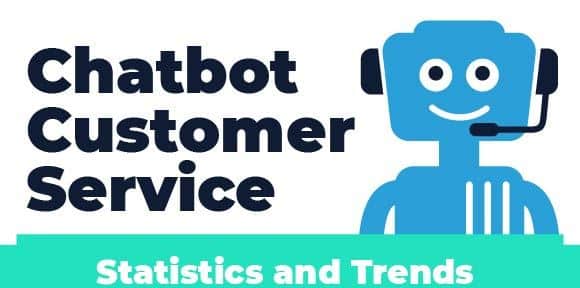 The Use of Chatbots
Like me, many customers have had poor experiences with a brand that made them leave the brand and switch to another. Businesses can lose their loyal customers if they do not resolve their customers' questions and problems promptly. Improving customers' experience and satisfying their needs are the keys to make businesses survive and thrive. Today, businesses are putting more effort into leveraging emerging technologies across business operations and boosting customer satisfaction using chatbots. A chatbot is a software application that can simulate a chat conversation with a user in a natural language. There are some popular Chatbots such as MobileMonkey, Chatfuel, and Pandorabots. 

Chatbots play an increasing role in delivering customer service, and businesses are now investing more heavily than ever in chatbots to interact and engage with their customers. According to a survey from business software company Oracle, 80% of respondents said that their companies have adopted or planned to adopt chatbots by 2020. Further, Business Insider reports that the global market size for chatbots is predicted to leap from $2.6 billion in 2019 to $9.4 billion in 2024, a compound annual growth rate of 29.7%.
Why Do Businesses Use Chatbots?
Chatbot technology is gaining popularity in a variety of industries for two main reasons. First, chatbots provide innovative channels through which businesses can more efficiently communicate with their customers and improve customer experience. They can save customers time, provide seamless live communication, and increase the availability of customer service with 24/7 access. They are also able to constantly improve their conversational abilities over time through natural language processing, which can produce a much more human-like interaction and effectively address customer requests. Second, chatbots offer businesses valuable data through machine learning, which creates opportunities for businesses to improve their marketing strategy and generate more sales. 
Chatbots are helpful for businesses in terms of improving customer service, automating online purchases, enabling better communication with customers, and shortening response times to inquiring customers. In addition, chatbots can reduce operating costs for companies and organizations. According to a recent report, chatbots can potentially generate about $15 billion of annual salary savings for sales representatives and about $21 billion of annual salary savings for customer service representatives.
Technology Affordances of Chatbots
To continue providing added value for businesses, chatbots should be designed with the best technology affordances. The concept of affordance captures users' psychological perceptions about how people achieve special goals by interacting with the materiality of objects. Affordances typically emerge from interactions between actors and the environment empowered by objects (e.g., chatbots), and they explain how we take advantage of objects' features for achieving specific goals.
Technology affordance arises as individuals perceive how features of certain technologies can be used to support their goals. For example, we may use the design features of Facebook (e.g., sharing photos and updating statuses) to achieve our goal of self-presentation online. In other words, Facebook offers the technology affordance of self-presentation via those design features. Thus, chatbots should be designed efficiently and effectively to foster technology affordances that empower businesses to improve performance.
I see two main technology affordances of chatbots, both of which should be emphasized when designing the chatbot's tools. First, chatbots have some notable design features such as automatability and 24/7 availability. Automatability can respond to customers' inquiries automatically, and 24/7 availability can provide customer service at any time of the day. With these design features, chatbots offer businesses the capability to be available for their customers around the clock and manage customer requests promptly and efficiently. These design features help businesses achieve their goal of improving customer satisfaction, so I call this affordance for improving customer satisfaction.
The affordance for improving marketing strategy is the second affordance that can be fostered by chatbots. When creating chatbots, designers now leverage more advanced AI components, such as machine learning, deep learning, and other algorithms. With these design features, businesses may be able to gain customer insights and learn about the market, achieving their goal of better marketing strategy via the use of chatbots.
Conclusion
Chatbots are becoming an essential tool for enterprises to better serve their customers and promptly respond to marketing changes, which can help improve their business performance. By continuing to incorporate affordances and improving designs, chatbots can provide businesses with more efficient capabilities for customer services.