Your credit report and credit score are the gateways to financing goods and services. Particularly in the U.S., when you don't have enough cash to pay for goods and services outright, you'll need a well-established credit history.
Your credit history will be the difference between being awarded a loan or not, landing a low- or high-interest rate on a loan, or securing an affordable or expensive insurance premium – not to mention a place to live or an automobile to drive. This will afford you the opportunity to finance an automobile, furniture, or a home. More importantly, once you start establishing credit, it is your responsibility to manage it appropriately and to take care of it.
Some financial gurus recommend paying cash for all big-ticket items such as homes, cars, appliances, and furniture, which, in theory, is a great idea, because you can avoid the costs of borrowing. However, many individuals are not able to save enough money to buy a home or car with cash only. Therefore, credit reports and credit scores are the primary determining factors of an individual's creditworthiness.
Credit Reports
The three credit-reporting agencies are Experian, Equifax, and Transunion. These bureaus are responsible for tracking and maintaining Americans' credit-based activity. You will find the following information on your credit report:
Personal Information: This includes current and former addresses and employers.
Mortgages: Any home you've financed will be listed on your credit report.
Installment Loans: These are fixed payments on auto, student, appliance, and furniture loans, among other types.
Revolving Credit: These are credit card accounts and lines of credit.
Collections and Public Records: These are bills that are 30-plus days late and delinquent. They often will include unpaid medical bills, bankruptcies, and any tax liens.
Credit Inquiries: There are two types of inquiries: soft pull and hard pull. The soft pull is when you check your credit for personal use, or a financial institution pulls your credit to offer promotions. A hard pull is done by a lending institution when you apply for credit—for example, applying for a mortgage, credit card, or loan.
It is important to view each of the three credit reports on an annual basis. If you have never pulled your credit before, you will want to review your credit for all three, even if you feel that you do not have any credit established. You are entitled to a free annual credit report from each of the three credit-reporting agencies through annualcreditreport.com.
Credit Scores
The FICO score and the VantageScore are the most popular credit scores. The three-digit number measuring your creditworthiness ranges from 300 to 850. The score reflects your payment history, length of credit history, credit mix, new credit, and amount of debt owed. Here is a look at how the credit scoring range might affect you.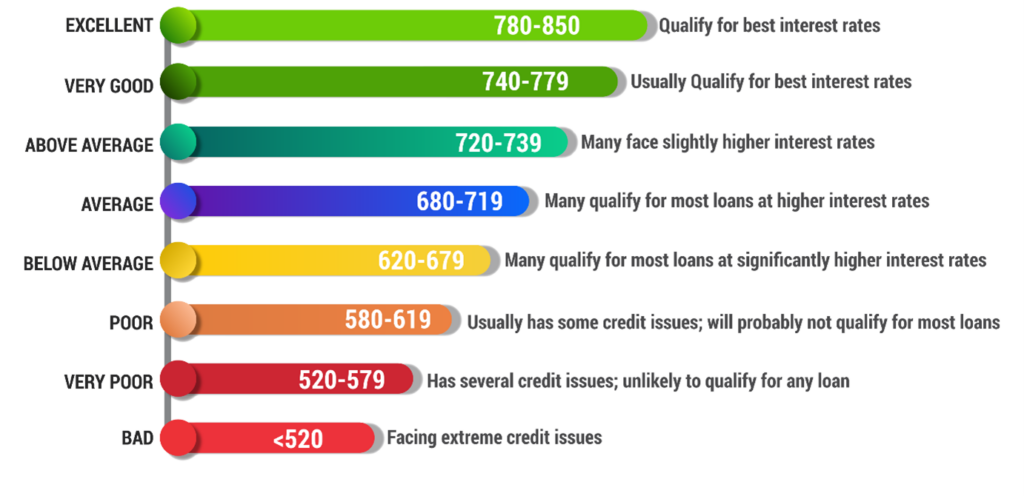 Your credit score is the single most crucial factor in determining your creditworthiness. A healthy credit score can make your financial life much easier and save you a lot of money.
A Credit Lesson From My Dad
Growing up, my parents were always giving me and my siblings a financial education. They shared how important it was to pay bills on time and to save money for a rainy day.
For a long period of time, my family didn't purchase a new car. Of course, as a young teenager, I was convinced that we needed a new car. After all, my friends' families had new cars! My dad, however, was in the auto body business, and he would purchase wrecked vehicles and fix them up to look like new. We saved a lot of money buying cars that way, but I didn't fully understand that at the time.
When I was 13 years old, I asked my dad, "Why are we not buying a new car?" He began to educate me about credit. Unfortunately, my parents had hit hard times, and their credit had paid the price. He explained that we could indeed buy a new car, but we would have to pay a considerable amount of interest. And as any wise parent will do, he tied the lesson to a topic I cared about. "Do you like going on vacation?" he asked. "Yes!" I said with a smile. "Well," my dad said, "we need that extra money we're saving from not buying a car to pay for our family vacations." Point taken, Dad.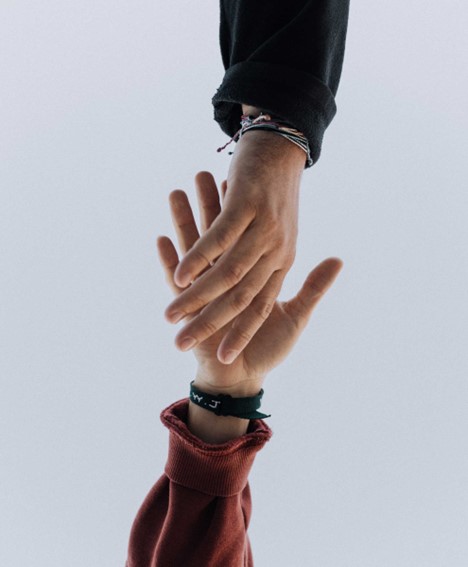 Establish Credit Sooner Than Later
Fast-forward five years. Several weeks after my high school graduation, my dad told me that it was time to establish my credit. We went to our local bank and talked to his banker, with whom he had done business for years. My dad told me to ask the banker about applying for small loan, because I was preparing to start college and needed to establish my credit. I remembered the conversation we had when I was 13, and I was beginning to understand the importance of credit. My dad wanted to ensure that I established a credit history as soon as I could, so that I could build a strong foundation for my financial future.
I ended up receiving a signature loan for $500. My dad helped me through the process, and I did not have to put up any collateral for the loan – which was fortunate, because I didn't own anything! However, my dad had to co-sign for the loan. Securing the loan was just the first step. It was then up to me to make monthly payments on time.
My dad taught me many lessons that day. One was that most of us need help or a nudge to start our credit history. A second lesson was that we can learn from others' financial successes and mishaps. And the third lesson was that the sooner you start your credit, the better.
Three Ways to Build Credit
One way to start is to apply for a small loan with help from a parent or other family member, just like how my dad assisted me with my first $500 loan. If that is not an option, you might have to put up some collateral to acquire a loan. Additionally, some online companies are now offering credit-builder loans, and these are a great way to get started.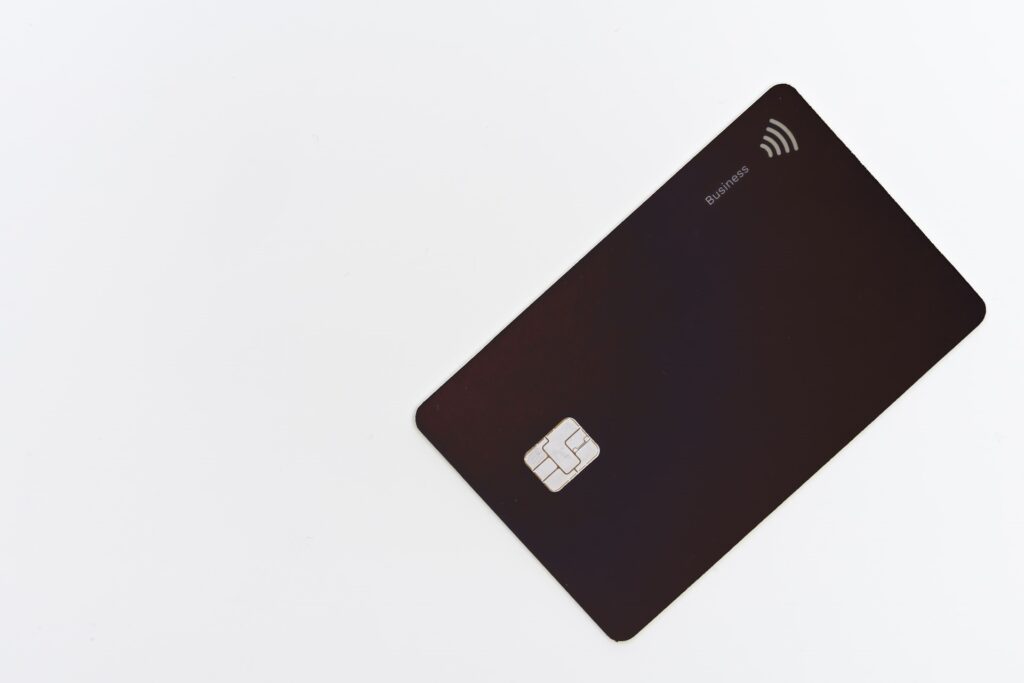 Another way is to apply for a credit card. I always mention this to my students with one caveat: Only get a credit card if you are disciplined. What do I mean by discipline? You must avoid making impulse purchases, racking up a significant amount of debt, or using the card irresponsibly. Incidentally, it's easier to acquire a credit card as a student than it is after graduating from college. There are secured credit cards and student credit cards that financial institutions will award students. If you are disciplined enough, you should take advantage of these opportunities and pay your bills on time.
Lastly, you can become an authorized user on a parent or family member's credit card. However, you will want to confirm that the cardholder – your parent or family member – is responsible and pays the bill on time. All three of these methods will help you to establish positive activity on your credit reports.
Summary
In the U.S., if you do not have enough cash to pay for goods and services outright – and, let's face it, that's most of us – you need to be diligent about your credit history, establishing credit activity earlier and paying your bills on time. This credit history will help you throughout your financial life as you look to finance an automobile, furniture, or a home. More importantly, once you start establishing credit, it is your responsibility to manage it appropriately and to take care of it.