A Brief Overview for Supervisors and HR Professionals
ADA, ADEA, EPA, FLSA, FMLA, and USERRA. What do all these acronyms have in common? They each stand for a federal employment law. And these are just a few of the acronyms that supervisors and human resource professionals use on a regular basis when talking about employment law.
The Regulation of Employment
It is critical that employers and employees have a sound knowledge of employment laws. An employer's failure to comply with employment laws can be extremely costly. Supervisors and human resource managers in particular are responsible for a business's compliance with employment laws. HR professionals and managers who have a firm grasp of employment laws are a huge asset to a business. They can positively affect the bottom-line of a business by minimizing exposure to legal liability arising from the business's failure to comply with employment laws.
Over the years, Congress has passed numerous federal laws that protect employees. Because employees have little or no bargaining power with their employer, employment laws are intended to safeguard the welfare of employees. Federal laws protect employees in several areas:
            Workplace Discrimination
            Minimum Wage and Overtime Pay
            Workplace Safety
            Medical Leave
State laws and local ordinances also protect employees. All 50 states have employment laws specific to the state. In some cases, the state laws and local ordinances are stricter on an employer than the federal law. Therefore, businesses must have knowledge not only of federal employment law, but applicable state employment laws and local ordinances as well.
The federal laws that regulate an employer's conduct with respect to its employees are numerous. A comprehensive list of all federal employment laws and regulations is beyond the scope of this short post. However, here is a list of a few major federal employment laws.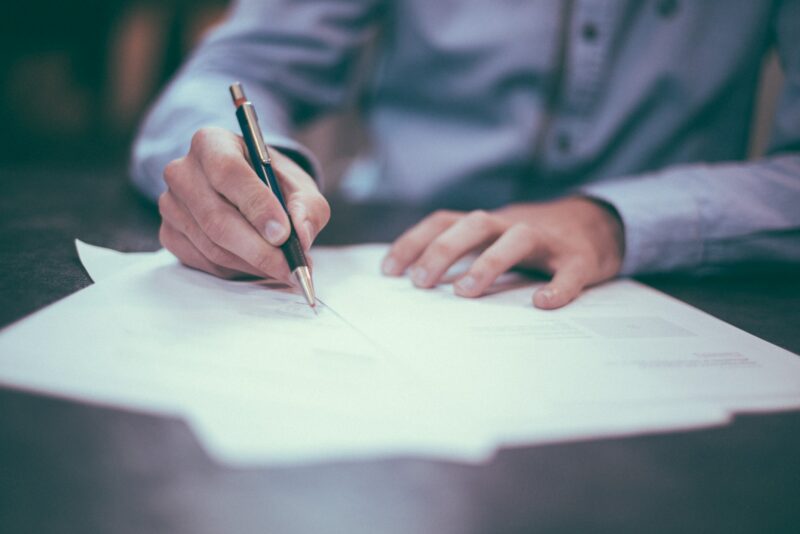 Workplace Discrimination
Title VII
Title VII of the Civil Rights Act of 1964 was the first piece of federal legislation that prohibited discrimination in the workplace. It prohibits employers from discriminating against applicants and employees based on race, color, religion, sex, and national origin. Title VII applies to all terms, conditions, and privileges of employment, including hiring, firing, compensation, benefits, job assignments, promotions, and benefits.
Pregnancy Discrimination Act
The Pregnancy Discrimination Act (PDA) amended Title VII to prohibit discrimination based on pregnancy when it comes to any aspect of employment. For example, employers may not force pregnant employees to take leave when they are still able to perform their jobs. Employers also may not make assumptions about an employee's ability or willingness to work after they have children. 
Age Discrimination in Employment Act   
Under the Age Discrimination in Employment Act (ADEA) , employers may not discriminate against employees who are 40 years or over based solely on the age of the employee.
Americans with Disabilities Act
The Americans With Disabilities Act (ADA) prohibits discrimination by employers against people with disabilities in any phase of employment, including applications, interview, testing, hiring, job assignments, evaluations, compensation, leave, benefits, discipline, training, promotions, layoffs, and firing. The ADA protects applicants and employees with disabilities, as well as those who have a history of disability, those who are incorrectly perceived as having a disability, and those who are related to, or associate with, a person who has a disability.   
Equal Pay Act of 1963
Under the Equal Pay Act of 1963 (EPA), an employer may not pay employees of one gender less than the wages paid to employees of the opposite gender for work that requires equal skill, effort, and responsibility.
Uniformed Services Employment and Reemployment Rights Act
The Uniformed Services Employment and Reemployment Rights Act (USERRA) makes it illegal for employers to discriminate against employees based on their military service. USERRA applies to members of the Armed Forces, Reserves, National Guard, and other "Uniformed Services" (including the National Disaster Medical System and the Commissioned Corps of the Public Health Service. Because of USERRA, service members 1) are not disadvantaged in their civilian career because of their military service; 2) are re-employed in their civilian jobs after they return from duty; and 3) are not discriminated against by employers because of their past, present, or future military service.
Minimum Wage and Overtime Pay
Fair Labor Standards Act
The Fair Labor Standards Act (FLSA) establishes a national minimum wage and overtime standards for employees covered by the act. It also regulates the employment of minors.
Workplace Safety
Occupational Safety and Health Act
The Occupational Safety and Health Act of 1970 (the OSH Act) requires employers to furnish their employees a workplace free from recognized hazards that cause, or are likely to cause, serious injury or death. It also requires that employers meet various health and safety standards. Additionally, employers must keep records of injuries, deaths, accidents, illnesses, and particular hazards.
Medical Leave
Family and Medical Leave Act
The Family and Medical Leave Act (FMLA) allows eligible employees to take a maximum of 12 weeks of unpaid, job-protected time-off for 1) the birth or adoption of a child; 2) serious illness of the employee; 3) serious illness of a spouse, child, or parent, and 4) emergencies related to a family member's active military service.
The Paul and Virginia Engler College of Business at West Texas A&M University offers a management degree with a human resource management specialization. Visit our website to learn more.
-REC
Clinical Assistant Professor of Business Law