Influencer marketing – often via social media – has quickly become a huge component of many advertising budgets. Back in 2019, beauty giant Estée Lauder famously pledged 75% of its advertising dollars to influencer marketing. While the COVID-19 pandemic slowed the influencer industry a bit, 2021 spending on influencer marketing is expected to top $3 billion. As influencer marketing has matured, there is a renewed focus on proper advertising disclosures in their posts. Let's take a look.
Why Influencer Marketing?
Influencer marketing has taken off in part because, when done well, it is more persuasive with consumers. People are accustomed to tuning out more traditional-looking advertisements. In contrast, influencers build a relationship with followers. These followers are more likely to view the influencer as a peer. Communication and persuasion research tells us that people are more influenced by opinions from someone they know or look up to. This is also why word of mouth and personal reviews are so powerful. Truly, influencer marketing has been around a long time. With the rise of social media it has developed into an industry in its own right.
Influencer marketing presented itself as an opportunity to reach desired audiences with targeted marketing messages more effectively. With the endorsement (read: ad) presented as content on a social media feed, the marketing message feels more organic and creates more openness to the message on the part of the audience.
Regulating Influencer Marketing
In the United States, most advertising is regulated by the Federal Trade Commission. The FTC's job is to protect consumers and maintain competition by enforcing laws that prevent unfair, deceptive, or anticompetitive business practices. This extends to monitoring and policing false, deceptive, or misleading advertising.
The FTC has stated that influencer marketing on social media needs to include clear disclosures when there is a material connection. Material connections include any financial, employment, personal, or family relationship between an influencer and a brand. In other words, influencer marketing posts need to make it clear when something in the post is an ad.
Because social media influencer marketing looks different from traditional advertising, in the early days it was often difficult to distinguish when something was an ad or not. However, in the past 5 years or so, the FTC has started cracking down on violation of these disclosure policies.
For example, in 2016 Lord & Taylor agreed to an endorsement monitoring program with the FTC as a penalty for violating disclosure requirements in their influencer marketing. The company had paid a series of bloggers to post about a dress. The posts did not properly disclose the material connection between the bloggers and the brand.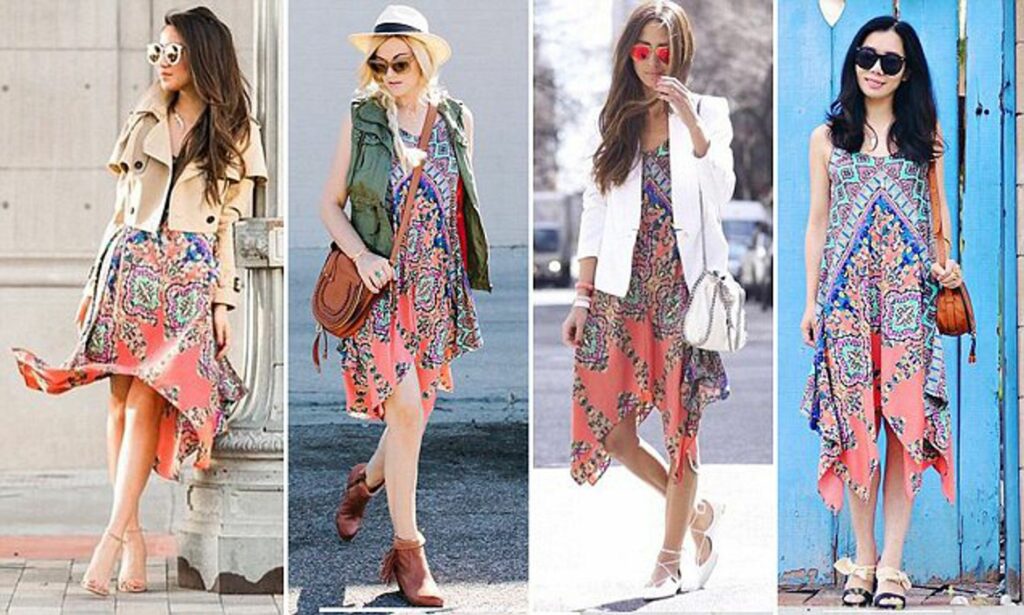 Proper Disclosures in Social Media Marketing
While the FTC has largely avoided going after individual influencers for punishment, this could potentially change in the future.
"When individual influencers are able to post about their interests to earn extra money on the side, this is not a cause for major concern. But when companies launder advertising by paying an influencer to pretend that their endorsement or review is untainted by a financial relationship, this is illegal payola,"

FTC Commissioner Rohit Chopra, 2020
The FTC has begun a push for individual influencers to better understand their responsibilities. It is also encouraging brands to inform influencers of proper disclosure. In their Disclosures 101 handout, the FTC explains that even likes and tags can be an endorsement. Legal disclosures use simple, clear language. Influencers must placed disclosures where they can be seen and understood. In other words: Don't minimize or hide a material connection with vague terms or hashtags. "Sp," "spon," or "collab," are insufficient.
Looking Ahead
Now, some feel this direct disclosure limits the benefits of influencer marketing, for instance by resembling traditional advertising too closely. However, this is not necessarily the case. Consumers are more familiar with the concept of influencer marketing now. Consider: if a brand seems intentionally deceptive by hiding a connection to an influencer, it could be damaging to their reputation.
Additionally, effective influencers work hard to find authentic ways to include the sponsorship in their content in ways that are still engaging to their followers. These screenshots show a recent sponsored post from Instagrammer @joyfullygreen in collaboration with Texas grocery chain H-E-B. She includes the disclosures at the bottom of the long caption. What do you think? (See the original post here.)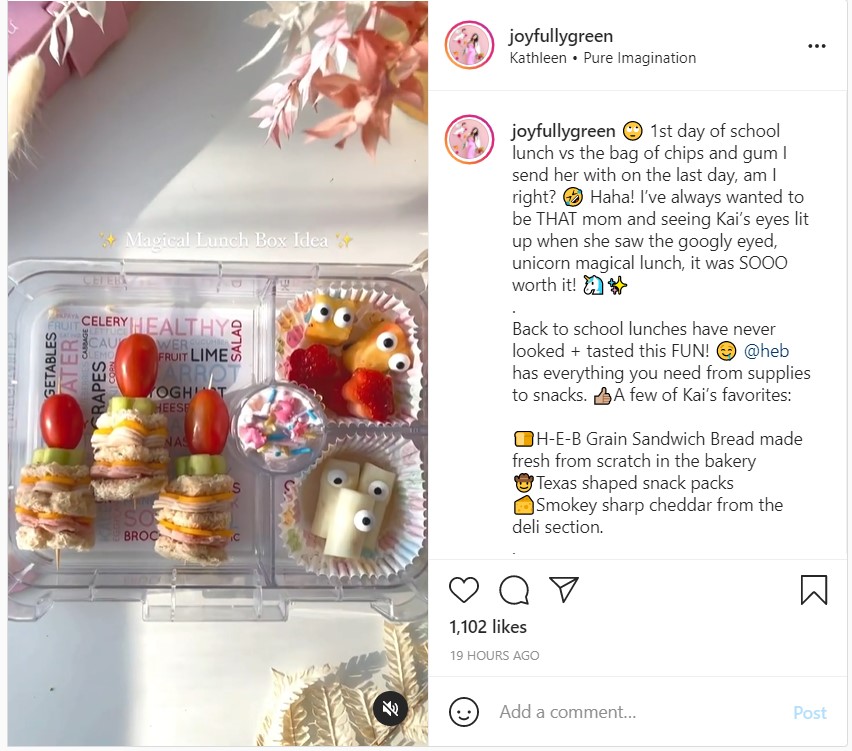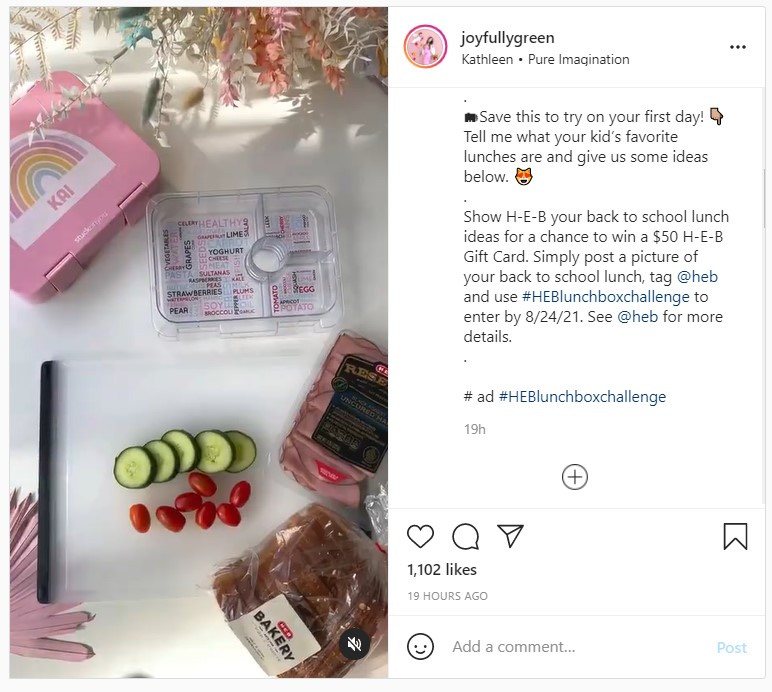 If this is a topic that interests you, check out classes such as MKT 4343 or BUSI 4382 in the Engler College of Business to dive deeper!
Dr. Heidi Huntington
Assistant Professor of Business Communication