Social Media Communication
Social networking refers to the digital tools that allow people to share content and stay connected. There are several popular social networking sites such as Facebook, Twitter, and LinkedIn. Social networking can have various purposes, including personal and business uses. For example, individuals may use Facebook to communicate with friends, family, and others. Businesses may also use Facebook to create a digital presence and interact with customers. Social networking has become an important communication strategy with social media.
Among these popular social networking sites, I have used LinkedIn the most. It helps me to connect with coworkers, business contacts, and employers and keep up-to-date with what my peers are doing. To me, as a researcher, it is valuable to keep up-to-date about cutting-edge research topics. In this blog, I will discuss my professional presence on LinkedIn and offer some tips for building a digital professional presence.
Professional Presence on LinkedIn
LinkedIn is a great platform to build a professional social networking presence, and this presence can provide many benefits. For one, it allows users to demonstrate their knowledge and expertise to build a personal professional brand and develop their professional relationships. LinkedIn users can also see others' career achievements, providing them guidance about their career development. When searching for jobs, LinkedIn helps users gain exposure to hiring managers, and it opens career opportunities.
People may use LinkedIn differently, but I like to use it to learn by reading research publications others have shared. This helps me  to stay up-to-date with what is going in research, and I like to see what new knowledge and skills my colleagues have acquired. This motivates me to learn those new skills as well. It also enables me to know others better, which helps me connect and develop social ties with them. Finally, I really like LinkedIn groups because they allow me to meet people with similar professional interests, and they provide a way for users to learn from one another.
LinkedIn users can play a dual role in how they use the platform. As a content contributor, they can update their status, make posts, and like and comment on others' posts. This provides them the opportunity to demonstrate their expertise and creates opportunities to interact with others. As a content consumer, users can read others' posts and learn from them. Both roles are important for users to communicate and build their professional presences, and it is wise to balance these two roles.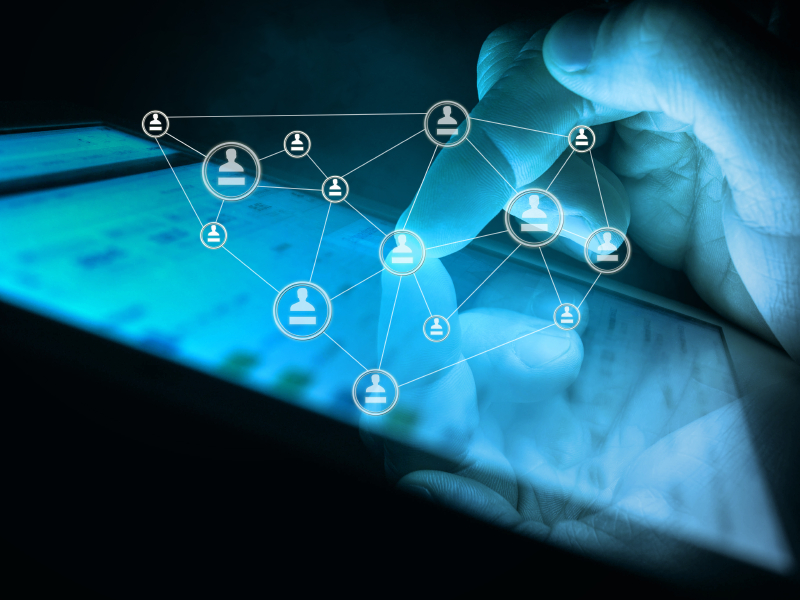 Tips for Building a Professional Presence
There are many ways that users can effectively use LinkedIn, and the best way to use it  will depend on your job, career stage, and goals. I would like to provide some common tips for using LinkedIn to establish a professional presence.
The first step to building a professional brand is completing a LinkedIn profile; it is important to have a complete profile to gain exposure to employers and colleagues. Users may add their education, work experience, current position, and interests. It is also a good idea to create more than a basic profile by adding a background image and a professional profile picture.
Second, users should be professional and responsive when communicating. LinkedIn is a professional network, which means that users should communicate like they would in their workplace. Using a professional communication style may be favored when interacting with others on LinkedIn. Therefore, it is also important to provide timely responses to others' requests or personal messages; people can become frustrated if they do not get response within a few days.
Third, users should start talking and making noise. In this past, I regularly used LinkedIn to read others' posts but seldom made ones of my own; however, I did comment on others' posts. I have realized that it is a good idea to be active on LinkedIn. Users can make themselves more visible when they like and comment on others' posts, and this increased visibility helps others to get to know you better and may open opportunities. As I mentioned above, it is a good idea to find a balance between the roles of content contributor and consumer. Users may want to balance their needs with those of their connections and give more than they receive.
Conclusion
In conclusion, building a professional presence on LinkedIn is a good way to develop professional relationships and enjoy opportunities for career development. Enjoy LinkedIn and be active on the platform.