Innovation is incredibly valuable in the business world. Apple's development of smartphones and related products transformed it into the most valuable company in the world. Conversely, the failure to adapt to Apple's innovation resulted in Kodak's bankruptcy.
Given the importance of innovation, it is only natural to ask how much a company spends on Research and Development (R&D), and yet most companies do not say how much they spend on R&D. Roughly half of publicly traded companies do not report any R&D expense, and still more report zero R&D expense. Is it really true that the majority of public companies spend nothing on innovation?
Yes…And No
At first glance, the answer appears to be yes. Accounting rules require a firm to disclose any material R&D expenditures, so if a firm does not disclose any R&D expense, the obvious conclusion is that no investment in R&D occurred. However, Drs. Ping-Shen Koh and David Reeb argue otherwise.
In their 2015 paper Missing R&D, they investigate these missing R&D firms. What they find is that these firms are investing in innovation, despite nothing showing up on their income statement as R&D expense. They, along with other co-authors, have subsequently published several other papers further examining the missing R&D puzzle.
Tell Us Why
But why are these firms not reporting any R&D expense? One reason is that determining what counts as an R&D expense is difficult. Consider a university professor. The professor performs experiments and publishes the results in a scientific journal. Should the university consider the professor's salary and other related employment expenses to be R&D expense? Yes, but only some of those expenses ought to count.
Professors also teach classes and perform administrative work for the university, and this work is not R&D work. The same is true for many business expenses; while some portion of the expenses support R&D work, some portion also supports non R&D work, and it is often not clear what the exact proportion should be.
Concealing The Truth
Not only is it difficult to determine if an expense should count as R&D or some other type of expense, but companies also may have an incentive to prefer choosing to classify the expense as not being R&D. How much a company spends on R&D is valuable information for both researchers and the competitors of the company. Concealing that information may help companies avoid giving away valuable information to competitors.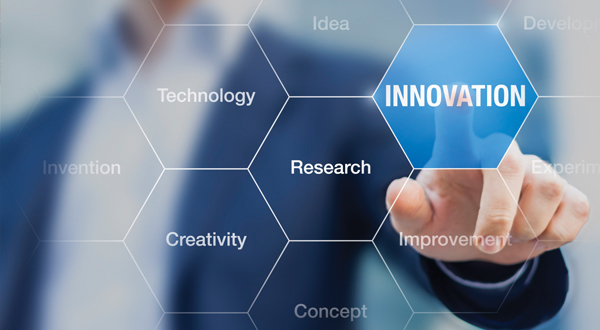 Koh and Reeb determined that the 'missing R&D' firms were actually still spending money on innovation in several ways. First, they looked at one of the outputs of innovation, patents. Companies can file for patents, and patents are public information. They found that more than 10% of the 'missing R&D' firms had received at least one patent.
While 10% may seem small, it is still much larger than zero. And keep in mind that patents are only one potential output of innovation; 10% is the minimum on how many 'missing R&D' firms invest in innovation.
Furthermore…
Secondly, Koh and Reeb also exploited what we economists call a "natural experiment." In 2001, Enron was caught committing accounting fraud, and more importantly for Koh and Reeb, their accounting auditor, Arthur Andersen, was also implicated. Arthur Andersen's reputation was destroyed and the company was dissolved. At the time, Arthur Andersen was one of the five largest accounting and auditing firms in the world, so a large number of corporations suddenly had to find a new auditing firm.
Auditing firms double-check and approve accounting decisions, like whether or not to classify an expense as R&D. Koh and Reeb found that firms which had previously reported no R&D expense and were forced to switch to a new auditing firm started reporting R&D expense. This is likely because the new auditing firms had different standards on how to classify expenses.
Based on those two findings, it is likely that at least some of the firms that don't report any R&D expense, are actually investing in innovation. So the next time you see a firm with no R&D expense, remember it does not mean they do not invest in innovation.
Eric McKee
Assistant Professor of Finance
West Texas A&M University