What is FinTech?
FinTech is short for financial technology.
The FinTech industry is comprised of businesses that utilize new technology to create innovative and better financial services. Both consumers and companies reap the benefits of FinTech through everyday financial products and services. We, as consumers, are using FinTech products and services for financing, insurance, payments, lending, investing, and financial advice.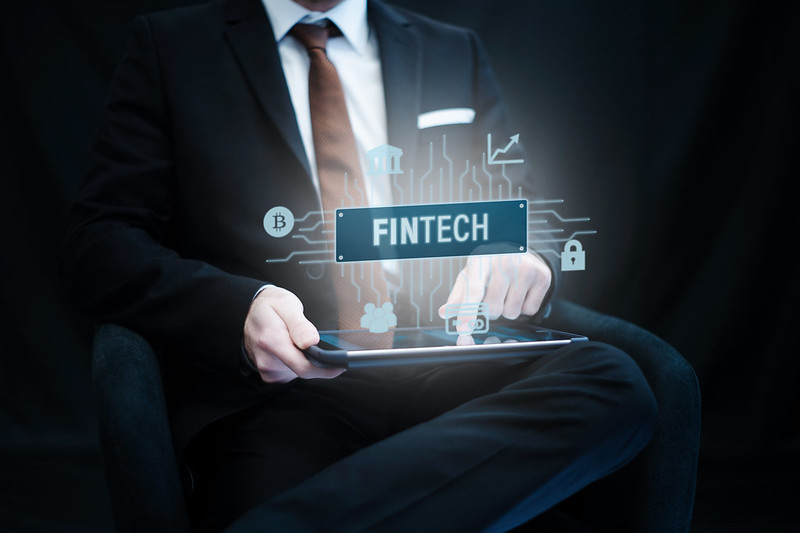 The FinTech industry continues to make strides in changing the financial landscape. Firms in the U.S. are the largest producer of FinTech financial products and services. According to Ernst and Young, consumers in China and India lead FinTech usage for money transfers, borrowing, and insurance.  
Globally, investment in financial technology ventures climbed to $121.5 billion in 2020, up from $1.8 billion in 2010 and $53.3 billion in 2019. By mid-2021, the global investment in FinTech for 2021 was at $98 billion, which is on pace to shatter the 2020 record.
Many of us use FinTech daily and do not realize we are taking part in a growing and influential industry.
For example, if you have ever transferred money through PayPal (PYPL) or Zelle. If you have made payments using Apple Pay, Google Pay, Square (SQ), or Samsung Pay. If you have ever donated to a service like GoFundMe, the largest fundraising platform for crowdfunding, to help someone with financial needs. Or, if you have donated money using Kickstarter to help a friend fund a project or business, you have used FinTech.    
Peer-to-Peer Payments and More
The payment space includes platforms of peer-to-peer and bill payments. Well-known FinTech company PayPal is positioning itself as a significant financial player worldwide. PayPal provides users the opportunity to send money, make payments and receive payments as a business. Back in 2013, PayPal acquired Venmo, the mobile payment service.
PayPal is changing with the times. In late 2020, PayPal made headlines with an announcement allowing customers to use cryptocurrencies to pay for goods and services. In addition, Venmo allows users to buy and hold certain cryptocurrencies. These are major forward for the FinTech giant to increase its stronghold in the FinTech space.
Other FinTech companies are looking to expand their clientele and grow their business. For example, Cash App has grown significant among Millennials and GenZers. The main reason is that Cash App markets its financial services through social media influencers and famous artists.
Cash App allows for direct peer-to-peer payment via your mobile device. The app allows users to send, spend, and save money. It also allows users to buy cryptocurrency.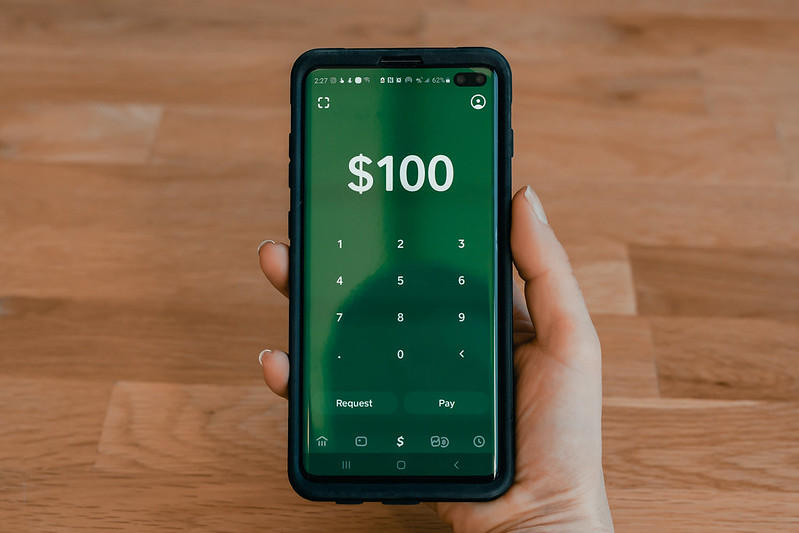 Buy Now, Pay Later Transactions
FinTech company, Affirm (AFRM) allows consumers to buy all sorts of products in installments and charges them either simple interest or no interest at all. Consumers also have instant access to what they purchased. For many of us born before 2000, we might recognize this concept as an upgraded layaway plan.
Furthermore, in 2021, Affirm announced a partnership with Amazon to provide a buy now, pay later option at Amazon's checkout.
Similarly, Square looks to capitalize on the buy now, pay later wave. The FinTech giant announced plans to acquire Affirm's rival Afterpay in a $29 billion deal. Square seeks to strengthen and enable further integration between consumers and the cash app ecosystems.
The buy now, pay later option is gaining traction. Don't be surprised if more existing and startup companies follow in the footsteps of Affirm and Square.
FinTech Trends in Personal Finance
Intuit (INTU) is a U.S. business specializing in tax preparation, personal finance, small business accounting, and consumer credit. The financial software specialist owns Turbo Tax, Mint, QuickBooks, and Credit Karma. On Dec. 3, 2020, Intuit announced it had completed its acquisition of Credit Karma. The FinTech startup focuses on providing consumers with credit information and financial product recommendations. The acquisition of Credit Karma adds Intuit's diverse business portfolio.
A few FinTech companies have emerged in insurance. Lemonade is a U.S. insurance company offering homeowners, renters, pet, life, and car insurance. The company differs from traditional insurance companies. Lemonade is fully powered by artificial intelligence (AI) and is a publicly traded company. The company only makes money from a flat fee and not from unclaimed premiums like most traditional companies.
Another example is Oscar Health (OSCR). The first health insurance company built around a tech-driven platform, Oscar offers 24/7 consultations and facilitates scheduling appointments between physicians and laboratories. The goals are to provide better insurance users with improved efficiency and engagement between health care members and clients.
The FinTech industry also includes firms that use technology to improve the competitive advantage and consumers' financial functions and behaviors. There is an increase in non-financial companies broadening their reach into payments and financial services. For example, Walgreens is collaborating with MetaBank to offer bank accounts in-store and online.  
Financial Advice and Robo-Advisors
The financial planning and advisory industry has traditionally been a face-to-face industry, but the COVID-19 pandemic has accelerated trends that benefit FinTech companies.
Due to the COVID-19 pandemic, financial service professionals are now meeting virtually more than ever. Virtual meetings often cover a wide range of topics, for instance, personal finance tips, wealth-building strategies, and personal investment advice for stocks, real estate, and cryptocurrencies (such as Bitcoin).
Since 2019, there has been an uptick in the use of robo-advisors to assist investors with financial decisions. Robo-advisors are automated-driven financial planning services with little to no supervision by an actual person.
Robo-advisors are available 24 hours a day, seven days a week. Most robo-advisors collect personal, financial, and goal-oriented information from clients through an online survey. Ultimately, companies use the data to invest client assets and provide clients with advice automatically.
The pandemic has popularized and perpetuated growth in the robo-advisor space. In 2021, Investopedia name WealthFront the best overall robo-advisor. The FinTech company offers a comprehensive goal-setting, planning, banking, and investing package in a well-designed, accessible platform.
The Future of FinTech in Financial Services
In conclusion, there are many facets of FinTech. As we become more of a digital world, growth in the FinTech industry will continue to expand. More FinTech companies and even non-financial companies will continue to explore the opportunities. This might mean more acceptance of digital currencies and blockchain technology. Ultimately, the acceptance will continue to disrupt and change the banking and financial services industries.
Some firms might run from change, but no one wants to be the next Blockbuster video and miss out on the opportunity to buy the next Netflix. Mergers and acquisitions will increase as major financial companies explore competitive advantages and embrace evolving financial markets. Cybersecurity will likely gain even greater prominence as a focus area for businesses and consumers. One thing is for sure: FinTech's feet are planted in the ground and here to stay!
Dr. Oscar Solis
Associate and Gene Edwards Professor of Financial Planning