By April 2020, the U.S. airline industry was thoroughly devastated by the COVID-19 lockdown. Restrictions were imposed and quarantine protocols in place, with consumers traveling very little, and planning to avoid traveling for the foreseeable future.
Most U.S. airlines halted numerous domestic flights, canceled international flights, reduced the number of flights, and furloughed flight crews. Southwest Airlines and other major airlines offered limited capacity to follow social distancing protocols.
A little help, please!
In 2020, the airline industry lost billions of dollars in revenue; the losses were the worst in aviation history. Thankfully, the U.S. government provided financial assistance to the U.S. airline industry to stay afloat. As part of the Coronavirus Aid, Relief, and Economic Security (CARES) Act, airlines received billions in financial assistance in 2020. In 2021, another bailout was awarded to the airlines as part of The American Rescue Plan. Even with the government assistance, airline companies were forced to focus on the bottom dollar and evaluate operating expenses.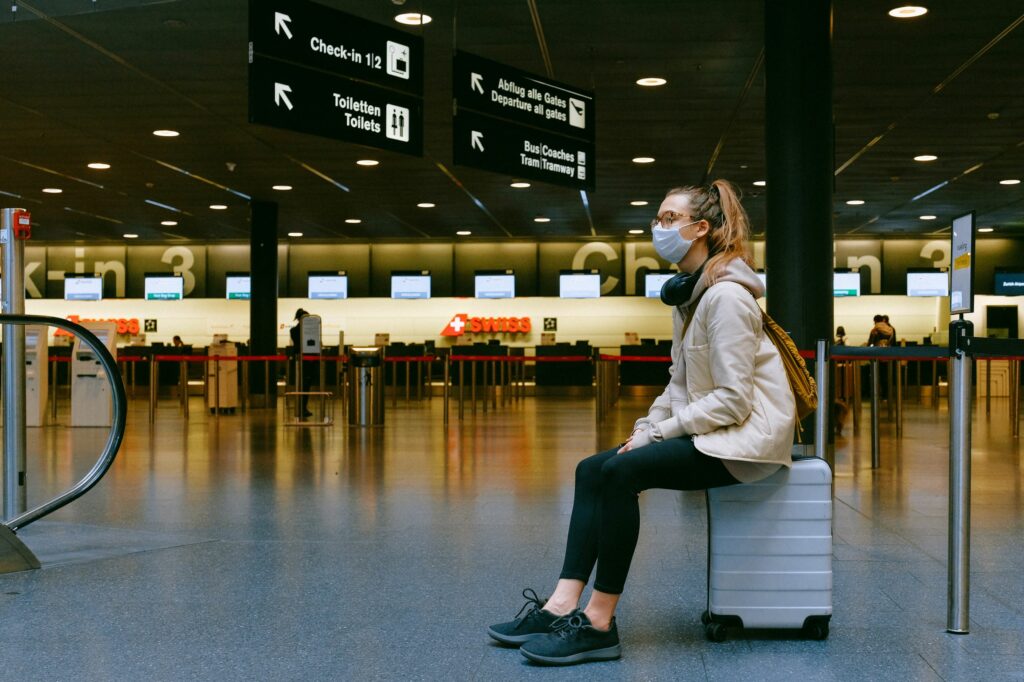 Delta Air Lines' largest passenger traffic hub is located at Hartsfield–Jackson Atlanta International Airport. The airport happens to be the busiest airport in the world. As Delta Air Lines CEO Ed Bastian said, "The drastic slowdown in traffic during the pandemic offered a chance to stop and rethink and reflect on how to do it better, how to do it smarter, how to do it simpler."
Fast forward to May 2021…
By May 2021, in a sign that their business model was recovering, airlines started focusing on hiring more flight attendants and pilots. Capacity restriction had been lifted by major U.S. airlines, and they were starting to see an uptick in travel demand as the summer season approached. On Memorial Day weekend, the Transportation Security Administration (TSA) reported that more than 6 million passengers were screened.
Stock prices for U.S. airlines were affected by the pandemic and are now starting to recover as well. For example, Southwest Airlines (LUV), American Airlines (AAL), United Airlines (UAL), and Delta Air Lines (DAL) have increased in price since the pandemic started. Investors have seen encouraging airline industry trends and market improvement. The steady incline from May 2020 to May 2021 has bolstered a promising outlook for the U.S airline industry.
According to Yahoo Finance, the Southwest Airlines share price has increased from a low point of $23.87 in May 2020 to its highest point of $62.30 in May 2021. Furthermore, America Airlines increased from $9.04 to $24.30; United Airlines from $19.92 to $53.85; and Delta Air Lines from $19.19 to $46.58. These companies have seen a significant increase in the last 12 months, but the prices still lag behind their all-time highs.
A promising horizon
According to American Airlines CEO Doug Sparks, consumers are starting to book more domestic U.S. leisure-based travel. However, Sparks pointed out that the U.S. airline industry will see a strong uptick once more American business travelers return to their pre-pandemic operating models. As more and more Americans return to the office, the airline industry hopes to see an increase in business bookings. Only time will tell how much business travel will increase.
The pandemic has changed flight service over the last year. U.S. airports are requiring travelers to wear masks in the airport, and airlines are requiring passengers to wear masks in the cabin during flights. Nonetheless, it is safe to say that flight crews are going back to work, flight destinations are slowing increasing, and consumers are more comfortable traveling again.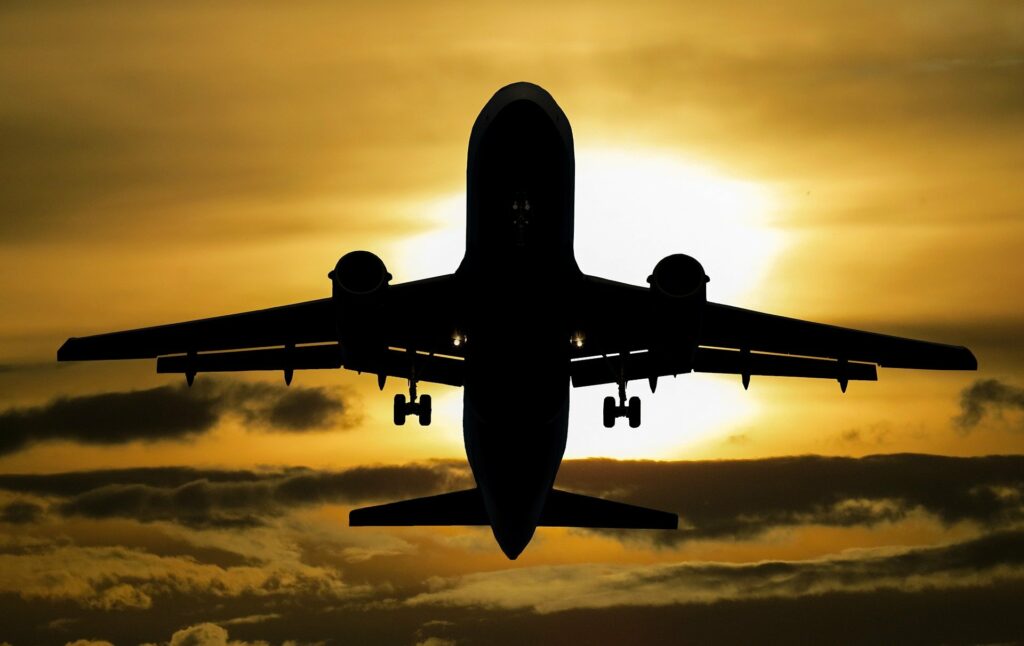 Sparks also credits the uptick in the demand of leisure travel to vaccinations. Thus, airlines have returned to booking flights to full capacity. For a time, some airlines weren't booking the middle seats to allow for social distancing between passengers.
Airlines are seizing the opportunity to recover revenue in any available form. One airline has used on-board advertising to show passengers that the airflow and filtration systems actually make flying safer, COVID-wise, than other activities such as visiting a grocery store. This is one example of airlines being creative to entice travelers to return in greater numbers.
However, the U.S. airline industry is not completely out of the woods. According to industry experts, the industry and consumers will continue to see improvement in the coming months. However, we may not see 2019 airline stock prices and traffic levels until 2023.
"This is your captain speaking again. Thank you for flying with us today and we hope to see you again real soon!"