Evaluating your personal finances on an annual basis is a great way to assess your financial health.
We all have different values and goals that determine how we spend, save, and invest money. It is also safe to say we all have a different definition of financial success. For some, financial success is defined as being debt-free, having financial security, or living within our financial means. You have the freedom to choose your definition of financial success and how you are going to achieve it.
Whatever your definition is, there are three surefire methods for assessing your financial health at the start of a new year: creating and maintaining a budget, checking your credit, and saving for an emergency fund. The more you know about your financial situation, the more you're able to make informed financial decisions.
Let's dive into greater detail on the three tips as you map out a financially successful new year.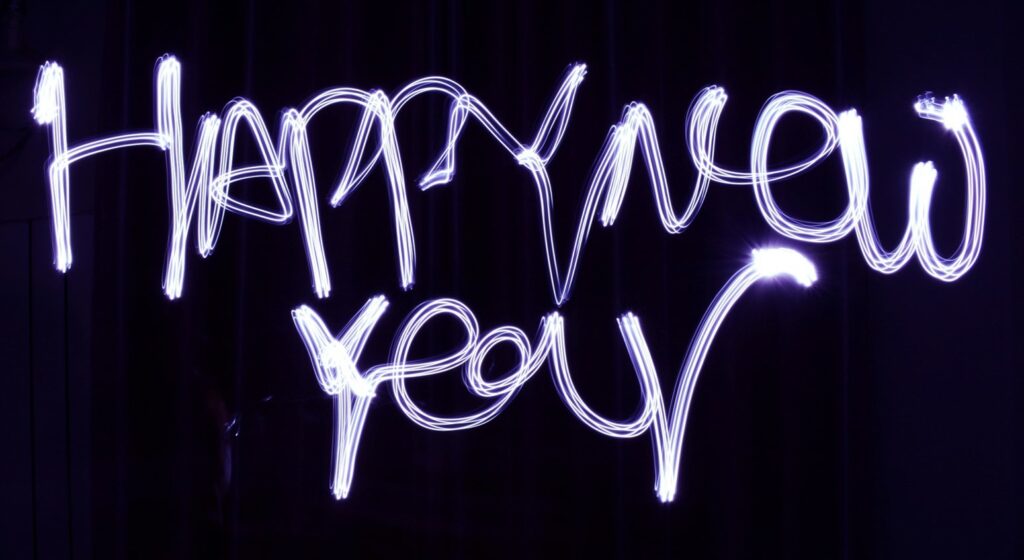 1. Create and Maintain a Monthly Budget
Creating a budget can often seem tedious and restrictive. Instead, we could think of this first tip for financial success as "Create and Maintain a Monthly Spending Plan." A spending plan might sound (for some) a little more positive and achievable.
First, you have to ask yourself, "Am I already keeping a monthly budget or spending plan"? If so, kudos to you, and keep up the great work!
If not, here are a few suggestions for creating and maintaining a budget/spending plan.
First, many of us maintain a "mental" budget for income and expenses that we need to pay on a monthly basis. We keep track of all of our bills and expenses in our heads. Unfortunately, a bill or two might slip out of your mind.
The solution, of course? Write down your income and expenses on paper for each month. Then, place the budget/spending plan on your refrigerator, mirror, or a place that is consistently visible. The constant reminder will help you maintain timely payments and prevent forgetfulness about expenses.
If you prefer a digital approach, an Excel budgeting template is a valuable tool for the technologically savvy to project and keep track of income and expenses.
Budgeting Apps
Let's not forget about smartphone apps that can help you keep track of monthly income and expenses. For example, Mint is a budget tracking and planning app designed to customize budgets and track spending.
Another budgeting app is the Goodbudget. The app is based on the envelope budgeting system, in which you portion out your monthly income toward specific spending categories. While some people will place cash into envelopes for each category, the app is a handy budget tracker for those who prefer a tech-centric approach.
The You Need a Budget (YNAB) app is designed so that users plan ahead for their financial decisions and make a plan for every dollar they earn. The YNAB app's motto is for users to "stop living paycheck to paycheck, get out of debt, and save more money."
The budgeting method you choose is up to you. The ultimate goal is to be self-disciplined and create and maintain a monthly budget/spending plan.
2. Check Your Credit Report and Score
In the United States, financing a home, automobile, appliances, jewelry, or other big-ticket items is expected. Some consumers will pay more or less to borrow money. Knowing what is on our credit report and your credit score can save you money.
Many personal finance professionals recommend checking your credit report and score at least once a year to assess your financial health.
One of the best places to pull your credit is at AnnualCreditReport.com. Federal law allows you to receive the Experian, TransUnion, and Equifax credit report every 12 months free from the website. (Please note that credit scores are not included for free on the website.)
If you've never pulled your credit before, personal finance professionals would recommend examining all three credit reports to ensure their accuracy. After that, it's recommended to pull each report at different times of the year. This will help you monitor changes in your credit throughout the year.
Know Your FICO Score
Additionally, Experian, TransUnion, and Equifax all offer the opportunity to pull your credit report and FICO credit score for a fee. (According to nerdwallet.com, FICO is a three-digit number, typically on a 300-850 range, that tells lenders how likely a consumer is to repay borrowed money.)
Some financial institutions also offer a version of a FICO credit score for their clients. For example, Wells Fargo, Discover, and American Express have offered this service for free to customers.
Checking your credit report and score will not only help save you money but could protect you from identity theft. With that being said, be wary of random websites offering free credit reports and scores.
3. Build and Evaluate Your Emergency Fund
The third tip for financial health is to build an emergency fund. The start of a new year is an excellent time to assess whether you have enough cash to cover unexpected expenses. If we have learned anything from the COVID-19 pandemic, it is that unforeseen events will happen.
An emergency fund can assist with an unexpected loss of income due to unemployment or health issues or random automobile or home repairs. The losses could be minimal – but they could also be extensive. Unfortunately, some events are more costly than others.
Most personal finance professionals recommend that your emergency fund contains at least three to six months of living expenses. However, the COVID-19 pandemic has highlighted a need to increase your emergency fund to 6-12 months of living expenses.
How to Start
If you do not have three to six months of living expenses, you should begin putting away money in a savings account for emergencies. Today is a good day to start.
If you're just starting, take baby steps toward your designated emergency fund amount. Even if it means starting with a goal of $100, $500, or $1,000, start today and gradually work your way up. There are many different ways to save. For instance, set up automatic deposits or physically deposit cash into a savings account. Consistency is the key to building an emergency fund.
Your ultimate goal is to have cash reserves available to assist you and your family in a time of financial need.
In Summary
Every new year brings financial successes and challenges.
Addressing your financial health today is a great way to prepare for expected and unexpected financial situations.
Remember, no one can do this for you. Only you can take the proactive steps to create and maintain a budget, check your credit, and build an emergency fund.
Knowing where you stand financially will help you make better decisions, establish a vision for your financial future, and make you more financially resilient. Plan ahead now – and come December, you'll thank yourself.
Dr. Oscar Solis
Associate Professor of Finance & Gene Edwards Professor of Financial Planning