Cyber Monday is just around the corner with Thanksgiving behind us, and now more than ever, the Christmas shopping season is upon us. You can run, but you can't hide. You may have been able to avoid all the mass merchandisers spreading out their sales events across the month of November, but now is when the rubber hits the road.

We have only 11 more shopping days left until Christmas, including today. You better get on this if you want there to be gifts under the tree.

But as per the pandemic, everything is different, and nothing is as it was. COVID dealt a death punch to retailing in general, and the switch is on. While this year's Cyber Monday events were actually nothing new, this time around they were huge, and given how Black Friday devolved into just the day after the fourth Thursday of November, it was important that they did so.
Where Did They Go?

Black Friday this year was practically a non-event, as crowds thinned and people actually observed CDC mandates to be cautious. In fact, crowds were 52% smaller than last year, replaced by a 22% surge in online shopping to the tune of $9 billion. In fact, people started shopping online on Thanksgiving, with online sales up 21.5% over last year, for a total of $5.1 billion. Analysts bemoaned the bleak crowds, so uncharacteristic of Black Fridays past, with some arguing that Black Friday has undergone a permanent shift in buyer behavior.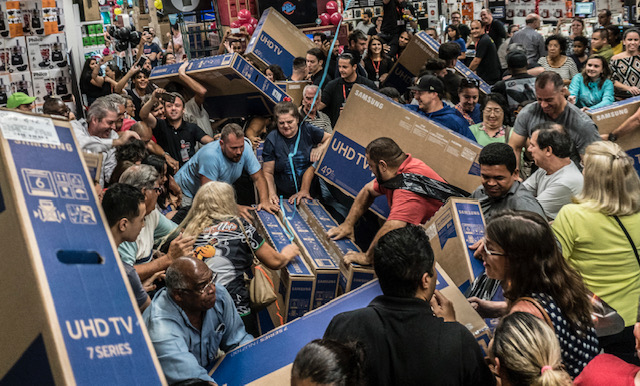 Oddly enough, some retailers were OK with it, because they had plans for Cyber Monday. Ever the e-commerce warrior and reluctant to engage crowds, I went for a long bike ride on Black Friday. It turned out I may have actually been able to go shopping (heaven forbid, and never mind COVID) if the need and desire had reared their ugly heads.

Don't worry. They didn't.

As for Cyber Monday this year, records were shattered and retailers recorded $10.8 billion in sales, continuing a surge that started four days prior, and building upon a momentum that had been growing far longer than just Thanksgiving week.

Cyber Monday: In The Beginning

Truth be known, the pattern was set months ago when e-commerce's share of all retail sales hit 16.1% all the way back in the 2Q this year. For comparison, it was 0.6% in 4Q 1999. Those figures recorded this last Spring are actually close to the 19.2% share seen last year in November and December alone, when there is normally a spike in online purchasing.
In other words, the holiday norm has become the new norm, all year long.

It, therefore, did not take much for this year's e-commerce share to blow last year's record out of the water. I, for one, plan to do as close to 100% online as I possibly can. Thus far, I have purchased 12 gifts, three of which are for me (of course), and I plan to keep clicking. With one in 32 Amarillo area residents now testing positive for COVID, it makes a lot of sense to just shop from home.

Critics and small business supporters will cry foul, of course, arguing that we need to be out supporting our mom-and-pop businesses. Of course, we all want to see the underdog make it. We want the mom-and-pop shops to survive, but the burden is still on them to meet the customers where they are, as I recently explained on Newschannel10. I'd be thrilled to shop online from a locally-owned Amarillo business.

To any retailer without online shopping, I ask this one question: What have you been doing since 1995, when Jeff Bezos launched Amazon? It's not exactly like e-commerce is a newfangled thing, but all businesses need it now more than ever.

Anyone caught flat-footed here has no one to blame but themselves. Agility is one thing during the pandemic, because everyone has needed to adapt or die. But failure to do anything for the last 25 years is beyond reproach and unpardonable.

Where Do We Go From Here?

Which brings us back to Cyber Monday and the rest of the holiday shopping season. With Walmart and Target already having launched several weeks' worth of online savings throughout November, it is clear that the major companies are doubling down on e-commerce for the holidays, but also gearing up for the long haul. Anyone who was remotely reluctant to shop online now sees the many benefits, from health and safety to convenience and savings.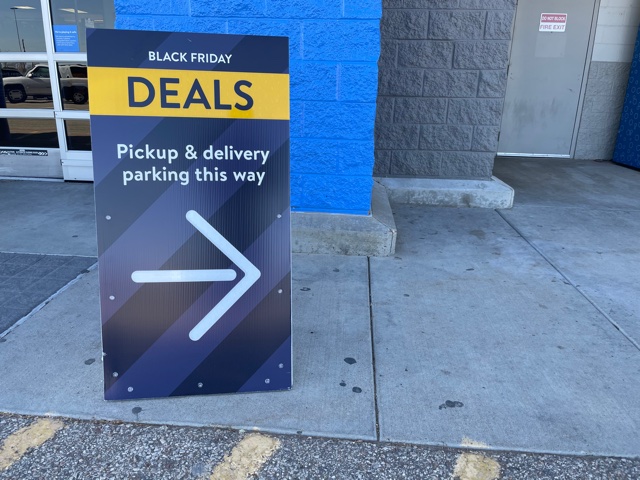 My hunch is that the kinds of deals we saw on Cyber Monday, as well as during the month of November, will continue right up until Christmas. There will be limited quantities available on some items, just like when people clawed their way through stores at 5:00am on Black Friday, and shopping online may become as competitive as buying concert tickets.
It will also be interesting to see if shoppers return to their old ways once the pandemic subsides, or if they will continue shopping online with abandon. As for Black Friday, it has been dealt a one-two punch from which it may never recover. The pattern established this year will likely return each year moving forward.

How much of your holiday shopping is going to be online? Will you just keep going once Christmas is in the rear view mirror, and shop online throughout 2021 and beyond? Or is the lure of the mall something you just cannot give up forever? Time will tell.

I made that switch long ago, and I bet many of you will do likewise, if you haven't already done so. I'll look for you online. I just hope my trigger finger is faster than yours, because some of these deals are limited.

R. Nicholas Gerlich
Hickman Professor of Marketing